IPO Daily News™
Wednesday, 18 October 2017
USPTO PROPOSES TO REMOVE RULES ON TRADEMARK INTERFERENCES
Today the USPTO published a Federal Register notice requesting comments on the proposed removal of rules governing trademark interferences, proceedings by which the USPTO determines which owner of conflicting trademark applications is entitled to register the mark. The proposal is pursuant to orders issued earlier this year by President TRUMP instructing agencies to identify and propose regulations for removal "because they are outdated, unnecessary, ineffective, costly, or unduly burdensome on the agency or the private sector."
The USPTO has received an average of one petition per year since 1983, with all but three denied and none granted since 1985. Given this extremely low rate of filing, the USPTO concludes that the regulations are "outdated, unnecessary, or ineffective." Public comments are due on 17 November 2017. IPO's Trademark Office Practice Committee will study the proposal.

Lonnie Johnson,
Johnson Research and Development
While you may know him best for his most commercially popular invention, the Super Soaker®, LONNIE JOHNSON holds 80 patents and has 20 pending on products ranging from toys to advanced technology solutions and is the founder of three companies–Johnson Research and Development, Excellatron Solid State, and Johnson Electro-Mechanical Systems. Today, he also is actively involved with several diversity initiatives to improve the numbers of under-represented students in STEM fields, which he says is key to maintaining the United States' global technology leadership position. In the latest Innovator Insights interview, Mr. Johnson discusses inventing one of the best-selling toys in the world, along with his many other achievements.
IP IN THE MASS MEDIA
Reuters Reports on Smartphone Startups' Trade Secret Disputed

On Monday Reuters reported that Keyssa Inc., a startup funded by iPod co-creator TONY FADELL, sued Essential Products, a startup founded by Android operating system co-founder ANDY RUBIN, for trade secret theft. Kessya claims that after discussing and sharing information about its chip technology over a period of several months, Essential ended the relationship and used a rival company's chip that features aspects of Kessya's wireless connector technology.

Jewelry Designer Sues Competitor on Logo

Yesterday Austin's American-Statesman reported that Austin jewelry designer KENDRA SCOTT sued Evereve Inc. for trademark infringement, claiming that the competitor's logo is confusingly similar to her federally register medallion-shaped logo.
---
Law & Advocacy
Friday, February 21, 2014
2014 USPTO BUDGET WILL ALLOW HIRING, SATELLITE OFFICES
During the quarterly meeting of the USPTO's Patent Public Advisory Committee (PPAC), Chief Financial Officer TONY SCARDINO reported that the 2014 appropriations bill signed in January funds the USPTO at $3.024 billion – $90.8 million above the fiscal 2013 enacted level and $238.3 million above the fiscal 2013 sequestration level. The budget will allow the USPTO to hire 1,000 patent examiners and 63 administrative patent judges and provides funding related to opening satellite offices in San Jose, Denver, and Dallas. Projected 2014 spending is estimated at $2.948 billion. The White House will release its fiscal 2015 budget on March 4.
---
Member Advertisement
Innovator Insights
Innovator Insights is IPOEF's forum for inventors and other IP stakeholders to discuss their work, the role IP plays for them and to help educate the public on the link between strong IP protection and robust innovation.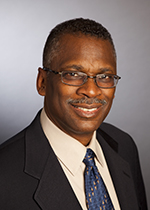 Lonnie Johnson, Johnson Research and Development