Annual Meeting Begins In...

11-13 September 2016
IP Chat Channel Webinars
Learn More or Register Online
30 August at 2pm ET: Inducement and Indirect Infringement: A Muddle after NuVasive?

IPO Daily News™
Monday, 29 August 2016
* * COURT OF FEDERAL CLAIMS ERRED IN CONSTRUING PATENT CLAIM LIMITATION BEYOND PRECISE POSITION BETWEEN PROJECTILE NOSE AND TAIL
Liberty Ammunition, Inc. v. U.S. 15-5057 — On Friday in an opinion by Judge MOORE, the Federal Circuit overturned a Court of Federal Claims infringement decision. Liberty's patent claimed a firearm projectile with an interface portion disposed "intermediate opposite ends" of the projectile body. The district court concluded that this limitation meant that the interface could be positioned anywhere between the forward and trailing end of the projectile. The Government argued that the limitation should be construed such that the interface could not extend all the way to either end.
The Federal Circuit held the Government's proposed construction was supported by the claim language and the specification, whereas the court's construction "significantly diminishe[d] the 'intermediary opposite ends' limitation, almost to the point of rendering it a nullity." "The very essence of the 'intermediate opposite ends' limitation is to define a precise position for the interface: between the nose and tail ends of the projectile." Judge NEWMAN filed a dissenting opinion on a separate issue involving a non-disclosure agreement.
(1 to 4 stars rate impact of opinion on patent & trademark law)
TOMORROW ON IPO'S IP CHAT CHANNEL: INDUCEMENT AND INDIRECT INFRINGEMENT: A MUDDLE AFTER NUVASIVE?
Tune in to the IP Chat Channel on Tuesday, 30 August at 2:00p.m. ET to learn more about Inducement and Indirect Infringement: A Muddle After NuVasive? Our panel will review the state of the law regarding inducement and give guidance for plaintiffs and defendants at each stage of litigation: pre-complaint, motion to dismiss, discovery, summary judgment, trial, and remedy. The panel includes two litigators with extensive experience in trying cases involving inducement, BLAIR JACOBS (Paul Hastings LLP) and JOHN CAMPBELL (McKool Smith), as well as Prof. TIMOTHY HOLBROOK (Emory University School of Law), an expert in inducement and whose work has been cited favorably by the Federal Circuit.
According to Judge REYNA'S concurrence in the recent Federal Circuit opinion in Warsaw Orthopedic v. NuVasive, the state of the law regarding inducement and indirect infringement is confused. That concurrence says the majority opinion is difficult to harmonize with Commil and Global-Tech, two of the U.S. Supreme Court's recent decisions on this patent law topic. Our panelists will discuss unanswered questions about how to prove intent to induce and what constitutes willful blindness. They will also discuss the future direction of the law. IP Chat Channel webinars are recorded and available on our website after the live webinars. CLE granted in many states.
IP IN THE MASS MEDIA
Composer Drops Copyright Infringement Suit

Last week Hollywood Reporter reported that composer RICHARD FRIEDMAN dropped a copyright infringement lawsuit against HANS ZIMMER, apologizing for claiming that the principal music from Zimmer's "12 Years a Slave" copied Friedman's 2004 work "To Our Fallen."

Proposed EU Copyright Rules Would Require News Aggregators to Pay Publishers

On Friday the Wall Street Journal reported that the European Commission is scheduled to propose updates to EU copyright law in September that would require news aggregator websites to compensate news publishers for using their content.
ATTEND THE IPO ANNUAL MEETING TO LEARN HOW BRAND OWNERS CAN SAVE FACE
In the fast-paced business environment, brands are constantly under attack. Ambush marketing, product recalls, website hacking, and data breaches are just a few examples of events that can negatively impact a brand. Attend the 11-13 September 2016 IPO Annual Meeting to learn "How Brand Owners Can Save Face." Panelists will discuss how bad PR affects brand value, how brand owners can respond to attacks, and how in-house and outside counsel can mitigate the damage. Lessons learned from the Rio Olympics and other major sporting and entertainment events, product recalls, website hacking, crisis management, and website and wearable technology privacy and data security issues will be addressed.
Moderated by VALERIE VERRET (Exxon Mobil Corp.), speakers include JEFFREY GREENBAUM (Frankfurt Kernit Klein + Selz PC), JON FRANKEL (ZwillGen PLLC), and TJ WINICK (Solomon, McCown & Company).
---
Law & Advocacy
Friday, February 21, 2014
2014 USPTO BUDGET WILL ALLOW HIRING, SATELLITE OFFICES
During the quarterly meeting of the USPTO's Patent Public Advisory Committee (PPAC), Chief Financial Officer TONY SCARDINO reported that the 2014 appropriations bill signed in January funds the USPTO at $3.024 billion – $90.8 million above the fiscal 2013 enacted level and $238.3 million above the fiscal 2013 sequestration level. The budget will allow the USPTO to hire 1,000 patent examiners and 63 administrative patent judges and provides funding related to opening satellite offices in San Jose, Denver, and Dallas. Projected 2014 spending is estimated at $2.948 billion. The White House will release its fiscal 2015 budget on March 4.
---
Member Advertisement
Innovator Insights
Innovator Insights is IPOEF's forum for inventors and other IP stakeholders to discuss their work, the role IP plays for them and to help educate the public on the link between strong IP protection and robust innovation.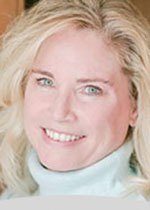 Barbara Fisher: Helping Girls Find Their Way Into STEM