IPO Daily News™
Thursday, 8 December 2016
IPO BOARD ADOPTS RESOLUTIONS ON CANADIAN PATENT DAMAGES AND AMENDING RULE 4 OF THE FEDERAL RULES OF CIVIL PROCEDURE
In a meeting on Tuesday in Washington, D.C., the IPO Board of Directors adopted a resolution supporting the position that any section 8 damages awarded pursuant to a proceeding under the Canadian Patented Medicines (Notice of Compliance) Regulations ("PMNOC Proceeding") must be based on damages proven to have actually been suffered by each generic claimant, and that a patentee's total liability for all generic claimants' lost profits under section 8 for a given product may not exceed the profits collectively lost on account of PMNOC Proceedings. As such, the unit sales upon which the PMNOC lost profits calculations are based may not collectively exceed 100% of the incremental units of generic product that the generic claimants would have sold had the patentee not brought the PMNOC Proceedings.
The Board also adopted a resolution supporting, in principle, that Rule 4 of the Federal Rules of Civil Procedure be amended to allow for service of process by e-mail, without a court order, in cases involving commercial activity conducted using a domain name that is registered to a fictitious party.
The text of all resolutions is available on the IPO website.
TODAY ON IPO'S IP CHAT CHANNEL: BRI IN PATENT PROSECUTION
Tune in to the IP Chat Channel today, 8 December, at 1:00p.m. ET to explore BRI in Patent Prosecution. Our panel includes JOSEPH WEISS (USPTO), CHARLES BIENEMAN (Bejin Bieneman PLC), and SAMEER GOKHALE (Oblon). IP Chat Channel webinars are recorded and available on our website after the live webinars. CLE granted in many states.
IP IN THE MASS MEDIA
Pebble Smartwatch Maker Sells IP to Fitbit

Yesterday the Los Angeles Times reported that Pebble Technology Corp., one of the first companies to develop and manufacture smartwatches, will shut down and sell its software and firmware development intellectual property to Fitbit Inc. The San Francisco-based Fitbit also plans to hire several of Pebble's key personnel.

US PTAB to Hear Arguments in Gene-Editing Patent Dispute

On Monday NPR reported that U.S. Patent Trial and Appeal Board judges will hear arguments this week in the dispute between researchers at the University of California, Berkley and the Broad Institute at MIT on the validity of patents on CRISPR-cas9 gene-editing technology.
---
Law & Advocacy
Friday, February 21, 2014
2014 USPTO BUDGET WILL ALLOW HIRING, SATELLITE OFFICES
During the quarterly meeting of the USPTO's Patent Public Advisory Committee (PPAC), Chief Financial Officer TONY SCARDINO reported that the 2014 appropriations bill signed in January funds the USPTO at $3.024 billion – $90.8 million above the fiscal 2013 enacted level and $238.3 million above the fiscal 2013 sequestration level. The budget will allow the USPTO to hire 1,000 patent examiners and 63 administrative patent judges and provides funding related to opening satellite offices in San Jose, Denver, and Dallas. Projected 2014 spending is estimated at $2.948 billion. The White House will release its fiscal 2015 budget on March 4.
---
Member Advertisement
Innovator Insights
Innovator Insights is IPOEF's forum for inventors and other IP stakeholders to discuss their work, the role IP plays for them and to help educate the public on the link between strong IP protection and robust innovation.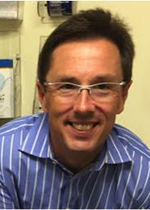 Robert Coffin: Inventor, IMLYGIC®