IPO Daily News™
Friday, 17 November 2017
IP IN THE MASS MEDIA
Economist Writes on Allergan's Transfer of Patents to St. Regis Mohawk Tribe

Yesterday the Economist published an article titled "Allergan's unusual legal tactic attracts political scrutiny," discussing Allergan's transfer of patents for its dry eye treatment Restasis to the St. Regis Mohawk Tribe for the purpose of shielding them from inter partes review by invoking the Tribe's sovereign immunity.

IP Investors Now Focusing Outside U.S.

Yesterday Bloomberg Law's Big Law Business newsletter reported that intellectual property investors speaking at the IAM 2017 Patent Law and Policy conference on Tuesday said they are focusing investment and licensing outside the U.S. because legal developments in the U.S. such as the law on patent subject matter eligibility have increased uncertainty and lowered patent values.

Screenwriters Sue Disney for Copyright Infringement

Yesterday the Daily Mail reported that screenwriters A. LEE ALFRED II and EZEQUIEL MARTINEZ JR. sued the Walt Disney Company for copyright infringement, claiming that its Pirates of the Caribbean franchise copies elements of a screenplay they submitted to Disney in 2000.
IP PATCH EVENT LEAD BY PENN STATE LAW STUDENTS
Last week IPO Education Foundation's IP Patch curriculum was used by Pennsylvania State Law Students to teach elementary school students about the importance of intellectual property. Students were encouraged to explore their creativity and learn how to protect their inventions by using patents, copyrights, and trademarks.
"The event was such a hit! We had 33 Girl Scouts (Daisy, Brownie, and Junior), 11 PSU Law Students, and many people asked if I could do a similar event for boy scouts in the Spring." -RACHEL HERDER, J.D. Ph.D. Director, Intellectual Property Clinic and Assistant Professor of Clinical Law
To access free curriculum for students from grades 2-10, visit the Education Foundation website.
---
Law & Advocacy
Friday, February 21, 2014
2014 USPTO BUDGET WILL ALLOW HIRING, SATELLITE OFFICES
During the quarterly meeting of the USPTO's Patent Public Advisory Committee (PPAC), Chief Financial Officer TONY SCARDINO reported that the 2014 appropriations bill signed in January funds the USPTO at $3.024 billion – $90.8 million above the fiscal 2013 enacted level and $238.3 million above the fiscal 2013 sequestration level. The budget will allow the USPTO to hire 1,000 patent examiners and 63 administrative patent judges and provides funding related to opening satellite offices in San Jose, Denver, and Dallas. Projected 2014 spending is estimated at $2.948 billion. The White House will release its fiscal 2015 budget on March 4.
---
Member Advertisement
Innovator Insights
Innovator Insights is IPOEF's forum for inventors and other IP stakeholders to discuss their work, the role IP plays for them and to help educate the public on the link between strong IP protection and robust innovation.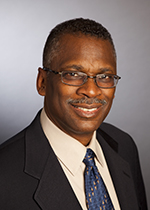 Lonnie Johnson, Johnson Research and Development