IPO Daily News™
Monday, 23 October 2017
U.S. IP ATTACHÉ WELCOMES IPO IN BEIJING
Sunday evening, IPO kicked off its IP Innovation Dialog trip to China. On this fifteenth trip, IPO's delegation was welcomed by JOEL BLANK, the U.S. State Department and USPTO Intellectual Property Attaché in Beijing. In his keynote address, Blank gave an update on the IP regime in China, providing the status of issues such as trade secrets, amendment to the patent law, inventor remuneration, intersection of antitrust & IP, and the judicial system. Blank also gave some practical advice to IP owners, such as noting that there were new procedures for confirming counsel's authorization to file an IP action that had caused some companies difficulty in filing cases. IPO's delegation is led by IPO Vice President HENRY HADAD (Bristol-Myers Squibb Co.).
ATTORNEY FEE SHIFTING IN PATENT SUITS IN U.S. DISTRICT COURTS: QUARTERLY REPORT
During the second quarter of 2017 (1 April – 30 June), 29 motions for attorney fees were decided in the U.S. District Courts. Patent Owners filed 13 (45%) of the motions and accused infringers filed 16 (55%). A breakdown of motions granted and denied is below.
Motions Granted – 12 (41%)
• Patent Owners – 7 (58%)
• Accused Infringer – 5 (42%)

Motions Denied – 17 (59%)
• Patent Owners – 6 (35%)
• Accused Infringer – 11 (65%)
IP IN THE MASS MEDIA
Judge Orders Damages Trial in Apple v. Samsung, Discusses "Article of Manufacture"

Yesterday CNET reported that Judge LUCY KOH ordered a trial to determine what Samsung owes Apple in damages for the infringement of three design patents, discussing in her order the test for determining the infringing "article of manufacture."

House Duo Sues H&M for Trademark Infringement

Last week Pitchfork reported that electronic music duo Classixx sued H&M, claiming that the retailer's unauthorized sale of sweaters featuring the band's name infringes the band's trademark.
---
Law & Advocacy
Friday, February 21, 2014
2014 USPTO BUDGET WILL ALLOW HIRING, SATELLITE OFFICES
During the quarterly meeting of the USPTO's Patent Public Advisory Committee (PPAC), Chief Financial Officer TONY SCARDINO reported that the 2014 appropriations bill signed in January funds the USPTO at $3.024 billion – $90.8 million above the fiscal 2013 enacted level and $238.3 million above the fiscal 2013 sequestration level. The budget will allow the USPTO to hire 1,000 patent examiners and 63 administrative patent judges and provides funding related to opening satellite offices in San Jose, Denver, and Dallas. Projected 2014 spending is estimated at $2.948 billion. The White House will release its fiscal 2015 budget on March 4.
---
Member Advertisement
Innovator Insights
Innovator Insights is IPOEF's forum for inventors and other IP stakeholders to discuss their work, the role IP plays for them and to help educate the public on the link between strong IP protection and robust innovation.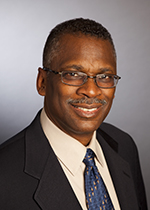 Lonnie Johnson, Johnson Research and Development