IPO Daily News™
Friday, 21 October 2016
* SUBSTANTIAL EVIDENCE SUPPORTED USPTO'S OBVIOUSNESS REJECTION FOR INFLUENZA TREATMENT METHOD
In Re: Efthymiopoulos 16-1003 — On Tuesday in a split opinion by Chief Judge PROST, the Federal Circuit upheld a USPTO decision that Efthymiopoulos's claims, for methods administering by oral inhalation the drug zanamivir for treating or preventing influenza, were unpatentable. The USPTO rejected the claims as obvious over the "Von Itzstein I" reference, which disclosed intranasal administration, in light of the "Von Itzstein II" reference, which disclosed administering a similar compound through inhalation. Efthymiopoulos argued that the references failed to disclose administration by oral inhalation, which one of skill in the art would not have expected to be effective.
Substantial evidence supported the USPTO's rejection. Efthymiopoulos's unexpected results argument was unpersuasive because it was known in the art that oral administration delivered more drugs to the lungs than nasal inhalation. Judge NEWMAN dissented.
(1 to 4 stars rate impact of opinion on patent & trademark law)

IP IN THE MASS MEDIA
"Walking Dead" Production Company Sues Competitor for Trademark Infringement

Yesterday Hollywood Reporter reported that Walking Dead producer Valhalla Entertainment sued Valhalla Studios for trademark infringement, claiming the competing production studio's use of the "Valhalla" name creates a "misleading association."

3M Expands Patent Infringement Suit against Xpel Technologies Corp.

On Wednesday the San Antonio Business Journal reported that 3M Co. amended a patent lawsuit against Xpel Technologies Corp, adding claims that two automobile paint protection products sold by the San Antonio-based tech company infringe 3M's patent for multilayer polyurethane protective films.
---
Law & Advocacy
Friday, February 21, 2014
2014 USPTO BUDGET WILL ALLOW HIRING, SATELLITE OFFICES
During the quarterly meeting of the USPTO's Patent Public Advisory Committee (PPAC), Chief Financial Officer TONY SCARDINO reported that the 2014 appropriations bill signed in January funds the USPTO at $3.024 billion – $90.8 million above the fiscal 2013 enacted level and $238.3 million above the fiscal 2013 sequestration level. The budget will allow the USPTO to hire 1,000 patent examiners and 63 administrative patent judges and provides funding related to opening satellite offices in San Jose, Denver, and Dallas. Projected 2014 spending is estimated at $2.948 billion. The White House will release its fiscal 2015 budget on March 4.
---
Member Advertisement
Innovator Insights
Innovator Insights is IPOEF's forum for inventors and other IP stakeholders to discuss their work, the role IP plays for them and to help educate the public on the link between strong IP protection and robust innovation.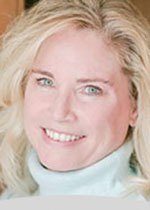 Barbara Fisher: Helping Girls Find Their Way Into STEM