IPO Daily News™
Friday, 30 September 2016
* * * * U.S. SUPREME COURT TO REVIEW WHETHER DISPARAGEMENT PROVISION OF TRADEMARK ACT IS INVALID UNDER FIRST AMENDMENT
Lee v. Tam 15-1293 –Yesterday the U.S. Supreme Court agreed to review whether the disparagement provision of Trademark Act section 1052(a) is invalid under the Free Speech Clause of the First Amendment. Tam sought to register THE SLANTS in connection with "live performances by a musical band." The USPTO rejected the application as disparaging under section 1052(a). The original three-judge Federal Circuit panel said that substantial evidence supported the USPTO's finding that the mark would likely be "offensive to a substantial composite of people of Asian descent."
The Federal Circuit subsequently vacated that opinion and asked the parties to address whether the bar on registration of disparaging marks violated the First Amendment of the U.S. Constitution. A majority of the Federal Circuit sitting en banc said that the bar on registration "amounts to viewpoint discrimination," which did not survive "the strict scrutiny review appropriate for government regulation of message or viewpoint." Moreover, because the government offered no legitimate interests to justify section 1052(a), "it would be unconstitutional under the intermediate scrutiny traditionally applied to regulation of the commercial aspects of speech."
* * ASSIGNOR ESTOPPEL DID NOT PRECLUDE INSTITUTION OF INTER PARTES REVIEW PROCEEDINGS
Husky Injection Molding Systems Ltd. v. Athena Automation Ltd. 15-1726 — On 23 September in an opinion by Judge LOURIE, a split Federal Circuit dismissed in part Husky's appeal from an inter partes review (IPR) decision. Husky's patent claimed a molding machine. Husky argued that assignor estoppel barred Athena from seeking IPR because Athena's founder was a co-inventor who assigned his rights in the patent to Husky. The Patent Trial and Appeal Board rejected Husky's argument and instituted review on the basis that IPR proceedings did not provide a basis for equitable defenses like estoppel.
The Federal Circuit held it lacked jurisdiction under section 314(d) to review the Board's decision regarding assignor estoppel. This issue did not fall within any of the three categories the U.S. Supreme Court identified as reviewable in Cuozzo. Nor was it reviewable under "the Board's ultimate invalidation authority" per the court's Versata and Achates opinions. Judge PLAGER filed a dissenting opinion on "the majority's refusal to undertake the required review of the Board's decision."
(1 to 4 stars rate impact of opinion on patent & trademark law)
IP IN THE MASS MEDIA
NBC Sued for Copyright Infringement Over New Series "Timeless"

On Tuesday Hollywood Reporter reported that Spanish producer Onza Partners sued NBCUniversal and Sony for copyright infringement, claiming that the new NBC television series "Timeless" copies the storyline of its "El Ministerio Del Tiempo." Onza says it originally approached Sony and the writer-producers of "Timeless" to discuss creating an American version of the Spanish series.
---
Law & Advocacy
Friday, February 21, 2014
2014 USPTO BUDGET WILL ALLOW HIRING, SATELLITE OFFICES
During the quarterly meeting of the USPTO's Patent Public Advisory Committee (PPAC), Chief Financial Officer TONY SCARDINO reported that the 2014 appropriations bill signed in January funds the USPTO at $3.024 billion – $90.8 million above the fiscal 2013 enacted level and $238.3 million above the fiscal 2013 sequestration level. The budget will allow the USPTO to hire 1,000 patent examiners and 63 administrative patent judges and provides funding related to opening satellite offices in San Jose, Denver, and Dallas. Projected 2014 spending is estimated at $2.948 billion. The White House will release its fiscal 2015 budget on March 4.
---
Member Advertisement
Innovator Insights
Innovator Insights is IPOEF's forum for inventors and other IP stakeholders to discuss their work, the role IP plays for them and to help educate the public on the link between strong IP protection and robust innovation.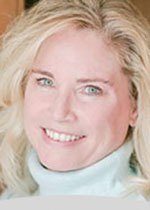 Barbara Fisher: Helping Girls Find Their Way Into STEM