2016 IPO Annual Meeting
Early Bird Pricing Ends in...

IP Chat Channel Webinars
Learn More or Register Online
4 August at 2pm ET: Open Source Due Diligence in M&A
10 & 11 August at 2pm ET: Section 101: The Way Ahead - Software (Aug. 10) and Life Science (Aug. 11)

IPO Daily News™
Friday, 29 July 2016
* PATENT SPECIFICATION FAILED TO DISCLOSE SUFFICIENT STRUCTURE FOR CLAIMED "SYMBOL GENERATOR" FUNCTION
Advanced Ground Information Systems Inc. v. Life360, Inc. 15-1732 — Yesterday in an opinion by Judge WALLACH, the Federal Circuit upheld a district court decision that Advanced's patent claims were invalid. The claims were for establishing a communication network permitting users to monitor other users' locations on a mobile phone and included a limitation to a "symbol generator" for generating symbols representing those users. The district court decided this was a means-plus-function limitation and the claims were indefinite because the specification failed to disclose sufficient structure for the "symbol generator" function.
The Federal Circuit agreed that although the claims did not include the word "means," they nevertheless were subject to pre-AIA Patent Act section 112, paragraph 6, because "symbol generator" did not describe anything structural. A plain reading of "symbol generator" in context suggested that this term was "analogous to a 'means for generating symbols' because the term is simply a description of the function performed." The claims were indefinite because the specification failed to disclose an algorithm detailing how the symbols were generated.
(1 to 4 stars rate impact of opinion on patent & trademark law)
IP IN THE MASS MEDIA
Photographer Sues Getty Images for Copyright Infringement

Yesterday Yahoo! Music reported that photographer CAROL HIGHSMITH sued Getty Images for copyright infringement, claiming "gross misuse" of more than 18,000 of her Americana-themed photographs and seeking $1 billion in damages. Highsmith says Getty claimed copyright and sold images that she had provided to the Library of Congress for others to use free of charge.

Biotech Startup Challenges Bayer Patent on Cancer Medicine

On Wednesday therapeutics biotechnology startup Fustibal LLC filed an inter partes review petition with the USPTO's Patent Trial and Appeal Board to challenge the validity of a Bayer patent for a colorectal cancer medicine. (PR Newswire)

HOGAN LOVELLS TO SPONSOR IPO'S ANNUAL MEETING
The Pocket Program at the 11-13 September 2016 IPO Annual Meeting in New York, NY, will be sponsored by Hogan Lovells.
---
Law & Advocacy
Friday, February 21, 2014
2014 USPTO BUDGET WILL ALLOW HIRING, SATELLITE OFFICES
During the quarterly meeting of the USPTO's Patent Public Advisory Committee (PPAC), Chief Financial Officer TONY SCARDINO reported that the 2014 appropriations bill signed in January funds the USPTO at $3.024 billion – $90.8 million above the fiscal 2013 enacted level and $238.3 million above the fiscal 2013 sequestration level. The budget will allow the USPTO to hire 1,000 patent examiners and 63 administrative patent judges and provides funding related to opening satellite offices in San Jose, Denver, and Dallas. Projected 2014 spending is estimated at $2.948 billion. The White House will release its fiscal 2015 budget on March 4.
---
Member Advertisement
Innovator Insights
Innovator Insights is IPOEF's forum for inventors and other IP stakeholders to discuss their work, the role IP plays for them and to help educate the public on the link between strong IP protection and robust innovation.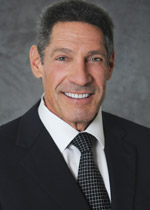 Gary Michelson: How One "Unreasonable" Man Used Patents to Create Change