IPO Daily News™
Friday, 22 September 2017
USPTO RELEASES CITATION LIST AS PART OF GLOBAL DOSSIER INITIATIVE
This week the USPTO released a beta version of the Citation List, a Global Dossier service that provides a comprehensive listing of relevant citations in related applications that share a common priority claim. One can use the Citation List to view all references cited in the patent family of an application on a single page.
JOIN US FOR AN ORIENTATION TO IPO
New to IPO? Already a member but need to refresh your memory on the benefits? Trying to find ways to get your staff involved? Join us for a 30-minute IPO membership orientation call. Calls for corporate and small business members are held on the 3rd Tuesday of each month from 2:00p.m. ET to 2:30p.m. ET. Calls for law firm members are held on the 4th Tuesday of each month from 2:00p.m. ET to 2:30p.m. ET. Contact Lorna Soderberg for further information.
IP IN THE MASS MEDIA
Patent Landscape Might Signal What's Next in Auto Industry

On Tuesday the Wall Street Journal reported on how one might get a glimpse of the next big thing in the auto industry by looking at patent filings by automobile and the tech companies entering the market.

Singer Sued for Copyright Infringement by Canadian Songwriters

On Tuesday the Tennessean reported that country singer CARRIE UNDERWOOD was sued by RON MCNEILL and GEORGIA LYONS for copyright infringement. The Canadian songwriters argue that Underwood's hit "Something in the Water" is a ripoff of their song of the same name.
---
Law & Advocacy
Friday, February 21, 2014
2014 USPTO BUDGET WILL ALLOW HIRING, SATELLITE OFFICES
During the quarterly meeting of the USPTO's Patent Public Advisory Committee (PPAC), Chief Financial Officer TONY SCARDINO reported that the 2014 appropriations bill signed in January funds the USPTO at $3.024 billion – $90.8 million above the fiscal 2013 enacted level and $238.3 million above the fiscal 2013 sequestration level. The budget will allow the USPTO to hire 1,000 patent examiners and 63 administrative patent judges and provides funding related to opening satellite offices in San Jose, Denver, and Dallas. Projected 2014 spending is estimated at $2.948 billion. The White House will release its fiscal 2015 budget on March 4.
---
Member Advertisement
Innovator Insights
Innovator Insights is IPOEF's forum for inventors and other IP stakeholders to discuss their work, the role IP plays for them and to help educate the public on the link between strong IP protection and robust innovation.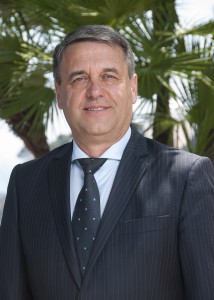 Mircea Tudor: Founder, Tudor Scan Tech