Upcoming Events
Dec. 6: IPO Foundation Awards Dinner
IP Chat Channel Webinars
Learn More or Register Online
8 Dec.: BRI in Patent Prosecution (1pm ET)
9 Dec.: BRI and Claim Drafting (1pm ET)
15 Dec.: Risky Interactions: Using Multiple USPTO Post-Grant Proceedings Concurrently (2pm ET)

IPO Daily News™
Monday, 5 December 2016
U.S. SUPREME COURT TO CONSIDER EXHAUSTION UNDER PATENT ACT
On Friday the U.S. Supreme Court agreed to review Impression Products, Inc. v. Lexmark International, Inc. (15-1189). Lexmark's patent claimed toner cartridges for printers, which Lexmark sold with restrictions as refillable or single-use. Lexmark alleged that Impression sold remanufactured cartridges in the U.S. that had originally been sold outside of the U.S. In a 99-page opinion, a split Federal Circuit sitting en banc held that Lexmark did not exhaust its rights regarding the sales with restrictions in the U.S. or the foreign sales.
The Supreme Court will address two questions. The first is whether a "conditional sale" that transfers title to the patented item, but specifies post-sale restrictions, avoids application of the patent-exhaustion doctrine, thereby permitting enforcement of the restrictions through an infringement suit. The second question asks whether the common-law doctrine barring restraints on alienation "makes no geographical distinctions" such that an authorized sale of a patented article outside the United States exhausts the U.S. patent rights. IPO's Amicus Committee will be studying the case.
| | |
| --- | --- |
| | ROBERT COFFIN: INVENTOR, IMLYGIC® |
Dr. ROBERT COFFIN, inventor of Amgen's IMLYGIC®, will be one of several inventors honored as the 2016 Inventor of the Year.  Dr. Coffin's company, BioVex, which was acquired by Amgen in 2011, found a way to "develop new and better oncolytic viruses"–viruses that can replicate selectively in tumors, thereby killing the tumors. The combination of that technology with technology that activates the immune system against the tumor at the same time led to the development of IMLYGIC®, an "oncolytic immunotherapy." In this latest Innovator Insights interview, Dr. Coffin explains the exciting technology behind IMLYGIC® and how combining it with other existing immunotherapies could hold promising possibilities for the future of cancer treatment.
The IPO Education Foundation will honor the Inventor of the Year Award winners on 6 December, in Washington, D.C., during its 9th Annual Foundation Awards Dinner.
IPO COMMENTS ON CHINESE PATENT LAW EXAMINATION GUIDELINES
Last week IPO Director MARK LAUROESCH sent a letter to China's State Intellectual Property Office commenting on draft amendments to the patent examination guidelines. IPO applauded the draft guidelines for addressing user concerns that have been expressed over the years, including amendments during invalidation actions, submission of post filing data to support patents claiming pharmaceutical compounds, and business method patents. The letter praised, in particular, the requirement for examiners to examine an applicant's post-filing experimental data and asked for further clarification on two issues. IPO also requested examples demonstrating acceptable and non-acceptable post-filing experimental data. IPO's Asian Practice Committee, and in particular SAM LI (Wan Hui Da Law Firm), KURTIS MACFERRIN (Google), and LARRY WELCH (Eli Lilly), assisted with the comments.
IPOEF, WOMEN IN IP LAW COMMITTEE HOST SUCCESSFUL GIRL SCOUT EVENT IN DENVER
On Saturday IPO Education Foundation and IPO's Women in IP Law Committee hosted 30 Junior Girl Scouts at the USPTO's Rocky Mountain office in Denver, Colorado for a half-day workshop to earn the IP Patch. Through a series of hands-on activities and presentations, Girl Scouts explored the many ways inventors solve problems and use IP to protect their ideas and creations. They talked with representatives from leading law firms and corporations about how IP is used by companies.
IPOEF thanks the Women in IP Law Committee as well as our sponsor, Google, and volunteers from Gordon Rees Scully Mansukhani, LLP, HP Inc., Medtronic, Merchant & Gould, Microsoft Corp., Rocky Mountain Patent, Sheridan Ross P.C., Trimble Navigation, and the USPTO for their support of this exciting program!
IP IN THE MASS MEDIA
KEYS TO EDISON'S LAB SELL AT AUCTION

On Saturday Heritage Auctions sold several items of THOMAS EDISON memorabilia at auction in Dallas, including keys to his lab in Menlo Park, New Jersey and several lightbulbs invented by him and competitors. (Dailymail.com)

CBS Sues YouTube Channel on Andy Griffith Episodes

Last week CBS sued EDWARD HELDMAN III, founder of the YouTube channel 8thManDVD.com, for copyright infringement, claiming that the channel posted 16 episodes of its 1960's series The Andy Griffith Show on the video-sharing site without permission. (Hollywood Reporter)
---
Law & Advocacy
Friday, February 21, 2014
2014 USPTO BUDGET WILL ALLOW HIRING, SATELLITE OFFICES
During the quarterly meeting of the USPTO's Patent Public Advisory Committee (PPAC), Chief Financial Officer TONY SCARDINO reported that the 2014 appropriations bill signed in January funds the USPTO at $3.024 billion – $90.8 million above the fiscal 2013 enacted level and $238.3 million above the fiscal 2013 sequestration level. The budget will allow the USPTO to hire 1,000 patent examiners and 63 administrative patent judges and provides funding related to opening satellite offices in San Jose, Denver, and Dallas. Projected 2014 spending is estimated at $2.948 billion. The White House will release its fiscal 2015 budget on March 4.
---
Member Advertisement
Innovator Insights
Innovator Insights is IPOEF's forum for inventors and other IP stakeholders to discuss their work, the role IP plays for them and to help educate the public on the link between strong IP protection and robust innovation.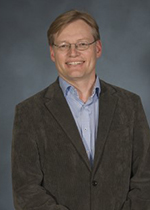 Peter Kufer: Inventor, BLINCYTO®