IPO Daily News™
Wednesday, 26 October 2016
USPTO SEEKS PUBLIC COMMENTS ON PATENT EXAMINATION TIME GOALS
Yesterday the USPTO published a Federal Register notice seeking public comments on patent examination time goals. The notice explained that "[e]xamination time goals vary by technology and represent the average amount of time that a patent examiner is expected to spend examining a patent application in a particular technology." The time goals, which were first assigned over forty years ago and have been adjusted only twice, should accurately reflect the amount of time patent examiners need "to conduct quality examination in a manner that responds to stakeholders' interests." Written comments are due by 27 December. The Office also intends to hold several roundtable events. IPO's U.S. Patent Office Practice Committee will be studying the notice.
IPO SUBMITS COMMENTS ON LEVERAGING ELECTRONIC RESOURCES AND STREAMLINING PATENT ISSUANCE
Yesterday IPO Executive Director MARK LAUROESCH sent a letter to the USPTO commenting on how best to use electronic resources to provide examiners with information from applicants' other applications. IPO suggested a hybrid approach where some patent applications pending in IP5 offices, besides domestic parent and counterpart foreign applications, are automatically monitored without being identified by the applicant, while any other applications may be monitored upon request by the applicant. Such a monitoring program could help expedite examination and reduce the burden on applicants.
IPO also discussed potentially unnecessary information that the USPTO might consider removing from a patent's front page. IPO's U.S. Patent Office Practice Committee assisted with the comments. KAVEH RASHIDI-YAZD (Siemens) is Chair. Vice-chairs are COURTENAY BRINCKERHOFF (Foley & Lardner), PEGGY FOCARINO (Oblon), and SUNJEEV SINGH SIKAND (RatnerPrestia). The Committee's Secretary is AAMIR HAQ (Hewlett Packard Enterprise Company)
IP IN THE MASS MEDIA
Warner Bros. Sues Talent Agency for Copyright Infringement

On Monday Hollywood Reporter reported that Warner Bros. Entertainment sued Innovative Artists for copyright infringement, claiming that the talent agency illegally copied and distributed movies on its digital distribution platform to people inside and outside the agency.

MP3tunes Loses Copyright Appeal

Yesterday Fortune reported that the U.S. Court of Appeals for the Second Circuit upheld a lower court ruling that MP3tunes and its founder MICHAEL ROBERTSON enabled the infringement of copyrights in sound recordings, musical compositions, and cover art and ordered the cloud music service to pay a $12.2 million jury award.
---
Law & Advocacy
Friday, February 21, 2014
2014 USPTO BUDGET WILL ALLOW HIRING, SATELLITE OFFICES
During the quarterly meeting of the USPTO's Patent Public Advisory Committee (PPAC), Chief Financial Officer TONY SCARDINO reported that the 2014 appropriations bill signed in January funds the USPTO at $3.024 billion – $90.8 million above the fiscal 2013 enacted level and $238.3 million above the fiscal 2013 sequestration level. The budget will allow the USPTO to hire 1,000 patent examiners and 63 administrative patent judges and provides funding related to opening satellite offices in San Jose, Denver, and Dallas. Projected 2014 spending is estimated at $2.948 billion. The White House will release its fiscal 2015 budget on March 4.
---
Member Advertisement
Innovator Insights
Innovator Insights is IPOEF's forum for inventors and other IP stakeholders to discuss their work, the role IP plays for them and to help educate the public on the link between strong IP protection and robust innovation.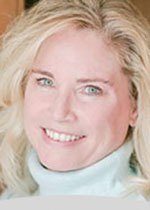 Barbara Fisher: Helping Girls Find Their Way Into STEM