Annual Meeting Begins In...

11-13 September 2016
IP Chat Channel Webinars
Learn More or Register Online
30 August at 2pm ET: Inducement and Indirect Infringement: A Muddle after NuVasive?

IPO Daily News™
Thursday, 25 August 2016
IP IN THE MASS MEDIA
Songwriter Sues Ariana Grande for Copyright Infringement

Yesterday BBC News reported that songwriter ALEX GREGGS sued pop star ARIANA GRANDE for copyright infringement, claiming the artist's song "One Last Time" has the same chorus as the song "Takes All Night" that he wrote for musician SKYE STEVENS.

U.S. ITC Judge Clears Fitbit in Trade Secret Dispute

On Tuesday Fortune reported that a U.S. International Trade Commission judge cleared Fitbit in a trade secret dispute with competitor Jawbone, ruling that "no party has been shown to have misappropriated any trade secret," and denying Jawbone's request to block imports of Fitbit's wearable fitness tracking device.
LIVE USPTO TRADEMARK TRIAL AND APPEAL BOARD HEARING AT IPO ANNUAL MEETING
Maximize your effectiveness before the TTAB with this dynamic session at the 2016 IPO Annual Meeting. The session will begin with a live hearing before USPTO TTAB Judges MICHAEL ADLIN, MARC BERGSMAN, and KAREN KUHLKE. The panel of judges will also discuss what to expect from the USTPO's pending "Miscellaneous Changes to Trademark Trial and Appeal Board Rules of Practice."
---
Law & Advocacy
Friday, February 21, 2014
2014 USPTO BUDGET WILL ALLOW HIRING, SATELLITE OFFICES
During the quarterly meeting of the USPTO's Patent Public Advisory Committee (PPAC), Chief Financial Officer TONY SCARDINO reported that the 2014 appropriations bill signed in January funds the USPTO at $3.024 billion – $90.8 million above the fiscal 2013 enacted level and $238.3 million above the fiscal 2013 sequestration level. The budget will allow the USPTO to hire 1,000 patent examiners and 63 administrative patent judges and provides funding related to opening satellite offices in San Jose, Denver, and Dallas. Projected 2014 spending is estimated at $2.948 billion. The White House will release its fiscal 2015 budget on March 4.
---
Member Advertisement
Innovator Insights
Innovator Insights is IPOEF's forum for inventors and other IP stakeholders to discuss their work, the role IP plays for them and to help educate the public on the link between strong IP protection and robust innovation.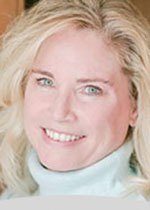 Barbara Fisher: Helping Girls Find Their Way Into STEM