2016 IPO Annual Meeting
Early Bird Pricing Ends in...

IP Chat Channel Webinars
Learn More or Register Online
4 August at 2pm ET: Open Source Due Diligence in M&A
10 & 11 August at 2pm ET: Section 101: The Way Ahead - Software (Aug. 10) and Life Science (Aug. 11)

IPO Daily News™
Friday, 22 July 2016
IPO SUPPORTS USE OF LACHES AS DEFENSE AGAINST PATENT DAMAGES
Today IPO filed an amicus brief at the U.S. Supreme Court in SCA Hygiene AG v. First Quality Baby Prods., LLC supporting the position that the equitable doctrine of laches can bar claims for damages based on patent infringement occurring within the six-year period established by 35 U.S.C § 286. IPO argued:
1. The Supreme Court's holding in Petrella v. Metro-Goldwyn-Mayer, Inc. does not control in this case because Petrella relied on the existence of a comprehensive statute of limitations for copyright infringement that does not exist under section 286;
2. The legislative history of the 1952 Patent Act establishes Congress's intention that laches remain a bar to claims of patent infringement; and
3. Retaining laches to bar damages claims serves important interests such as fairness and certainty, thereby protecting and creating incentives for investment and innovation.
The brief was drafted by GREG CASTANIAS and SASHA MAYERGOYZ (Jones Day). IPO President KEVIN RHODES (3M Innovative Properties Co.) and Amicus Committee Chair STEVE MILLER (Procter & Gamble) were on the brief.
U.S. GOVERNMENT ACCOUNTABLITY OFFICE RELEASES STUDIES OF USPTO
On Wednesday the U.S. Government and Accountability Office released two studies focusing on the U.S. Patent and Trademark Office. The first, titled "Patent Office Should Define Quality, Reassess Incentives, and Improve Clarity," which was conducted at the request of House Judiciary Chairman BOB GOODLATTE (R-Va.), reviews trends in patent litigation and additional opportunities to address patent quality. GAO recommends seven actions the USPTO could take to improve patent quality:
1. Articulating a definition for patent quality;
2. Developing additional goals and performance indicators as part of its strategic plan;
3. Considering allowing examiners more time to examine patent applications;
4. Considering how examiner performance incentives affect thoroughness of examination;
5. Using data from PTAB proceedings to improve patent quality, such as by providing additional training;
6. Evaluating compact prosecution and other examination policies to determine whether changes are needed to improve quality; and
7. Considering requiring applicants tools such as glossaries or claim charts to improve claim clarity.
In a second study, titled "Patent Office Should Strengthen Search Capabilities and Better Monitor Examiners' Work," GAO examined ways to improve patent quality through accessing the best prior art. GAO makes seven recommendations including developing a strategy for identifying non-patent prior art, developing written guidance for each technology center about what constitutes a quality search, and assessing the amount of time an examiner needs to conduct a thorough prior art search, among others.
GAO also published the results of a Survey of U.S. Patent Examiners that was conducted in 2015 and measured examiner perceptions and suggestions for improvement related to USPTO's patent quality initiatives and challenges in finding relevant prior art.
CHOFN INTELLECTUAL PROPERTY TO SPONSOR IPO'S ANNUAL MEETING
The meeting bag at the 11-13 September 2016 IPO Annual Meeting in New York, New York, will be sponsored by Chofn Intellectual Property.
IP IN THE MASS MEDIA
EFF Sues U.S. Government on DMCA Restrictions
Yesterday The Hill reported that the Electronic Frontier Foundation sued the U.S. government to strike "anti-circumvention" restrictions from the Digital Millennium Copyright Act as violating the constitutionally protected freedom of expression.
U.S. Charges Ukrainian Man with Copyright Infringement over Illegal File-Sharing Site
On Wednesday NBC News reported that U.S. federal prosecutors charged Ukrainian ARTEM VAULIN with copyright infringement and money laundering, claiming that he owns an illegal file-sharing site called Kickass Torrents that has distributed more than $1 billion worth of copyrighted material. The U.S. Department of Justice will seek to bring VAULIN to the U.S. from Poland to stand trial.
IPO'S IP CHAT CHANNEL: OPEN SOURCE DUE DILIGENCE IN M&A

Tune in to the IP Chat Channel on Thursday, 4 August 2016 at 2:00p.m. ET for Open Source Due Diligence in M&A. Open source software (OSS) can shorten product development cycles and is likely something you use every day. OSS, however, is not free, and compliance with open source software may be in terms of a patent or copyright license instead of a monetary payment. In fact, OSS costs in an acquisition or merger can impact the valuation of the target and can delay or even scuttle the deal.
This webinar will focus on exploring OSS issues during due diligence. The moderator, JOSEPH D'ANGELO (EMC Corporation), and panelists VICTOR HUANG (eBay), HANNA KIM (Microsoft Corp.), and KARLA PADILLA (Qualcomm, Inc.), are all experts in OSS at major technology companies. They will discuss exploring how a target uses OSS, determining possible impacts on a target's IP in terms of both copyright and patents, determining possible impacts on the acquirer's IP, and possible ways to mitigate OSS use by the target when such use does not align with the acquirer's business model. IP Chat Channel webinars are recorded and available on our website after the live webinars. CLE granted in many states.
---
Law & Advocacy
Friday, February 21, 2014
2014 USPTO BUDGET WILL ALLOW HIRING, SATELLITE OFFICES
During the quarterly meeting of the USPTO's Patent Public Advisory Committee (PPAC), Chief Financial Officer TONY SCARDINO reported that the 2014 appropriations bill signed in January funds the USPTO at $3.024 billion – $90.8 million above the fiscal 2013 enacted level and $238.3 million above the fiscal 2013 sequestration level. The budget will allow the USPTO to hire 1,000 patent examiners and 63 administrative patent judges and provides funding related to opening satellite offices in San Jose, Denver, and Dallas. Projected 2014 spending is estimated at $2.948 billion. The White House will release its fiscal 2015 budget on March 4.
---
Member Advertisement
Innovator Insights
Innovator Insights is IPOEF's forum for inventors and other IP stakeholders to discuss their work, the role IP plays for them and to help educate the public on the link between strong IP protection and robust innovation.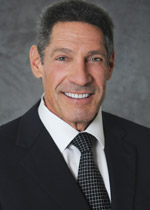 Gary Michelson: How One "Unreasonable" Man Used Patents to Create Change